If you work at a company that already uses Flowmine you will most probably receive an email invitation to register with their account. The link in the email will take you either to the login or the signup page, depending on if you are already a registered Flowmine user or not.
If you haven't created a user profile yet, just follow the link. When you're done, you will arrive at this screen: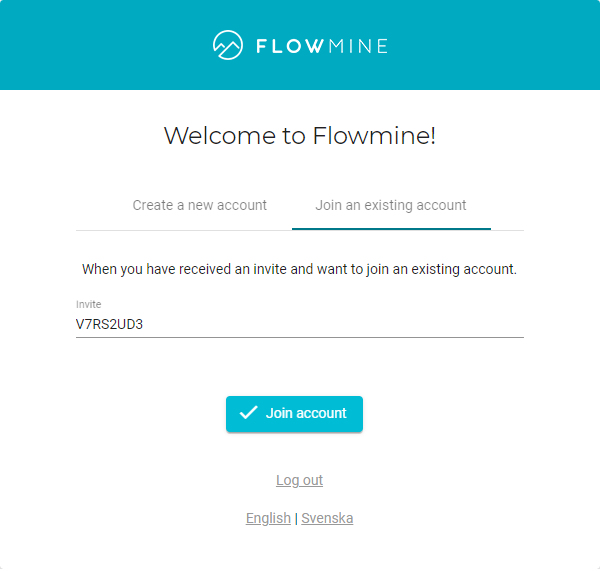 The invite code should be prefilled. If it's not, just copy and paste it from the email you received.
Click the Join account button to complete the process.