To get started with Flowmine, you first need to register a user profile with your email and name. There are two ways of doing this:
With a password
With a social media platform account
Sign up with a password
Fill in the required fields and make sure that you enter a valid email since you will be required to verify it in the next step. Then check the I-accept-the-terms box (don't forget to read them), hit Sign up, and you are good to go. Skip ahead to the verify email section below.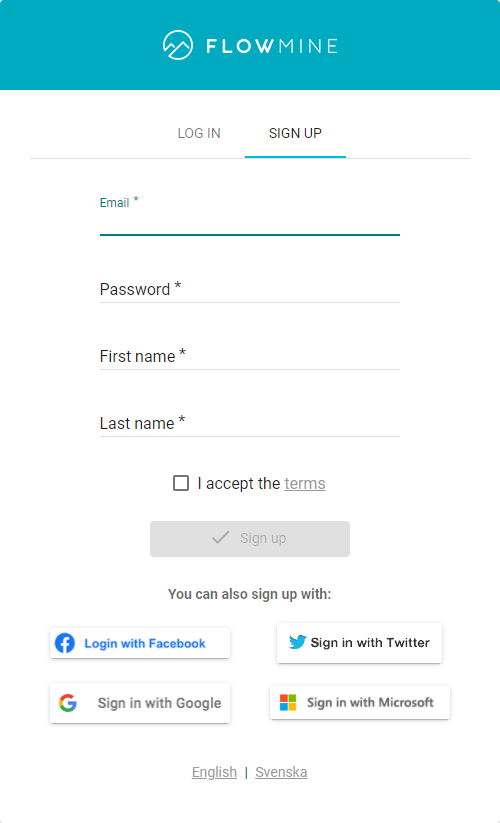 Sign up with your favorite social media account
Click any of the four provider buttons under the registration form. If you are not yet signed in at the provider, you will be redirected to that provider's login page.
The next step is to give Flowmine permission to use your email, full name, and profile picture. After giving your consent, you will be redirected back to the Flowmine sign-up form. Depending upon the provider, your email and name will be pre-filled. Check the I-accept-the-terms box and hit Sign up.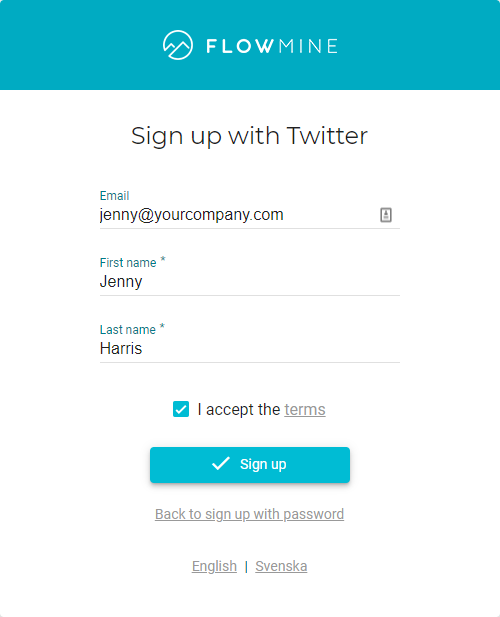 Verify your email address
To prevent fake accounts and spambots, we require you to verify ownership of the email address. After clicking the sign-up button you will be redirected to this page: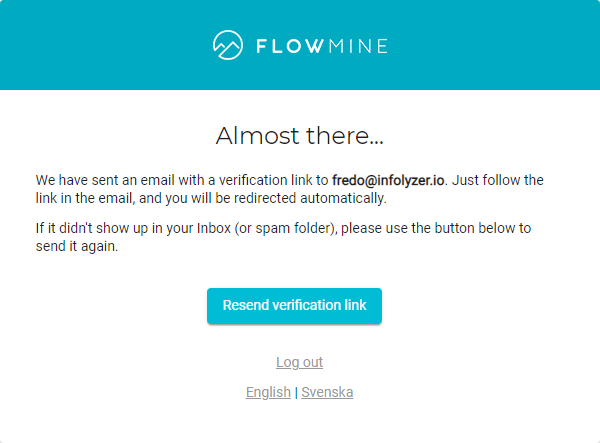 Check your inbox and spam folder for an email from app@flowmine.com with the subject Verify your email for Flowmine.
The email contains a verification link that you can either follow directly or paste into your browser's address field. Make sure to include every character in the link if you paste it. When the page has loaded, you should see this message: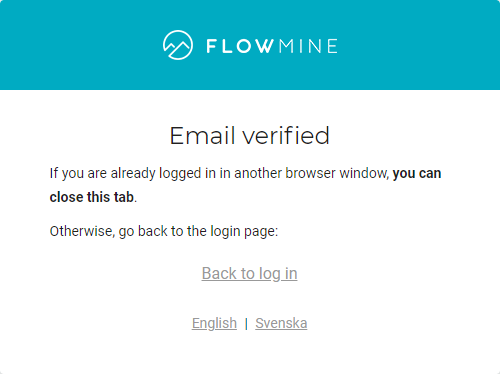 Now that your email is successfully verified, and you can close that browser tab. If you still have the original browser tab you signed up in opened, it should now display this page: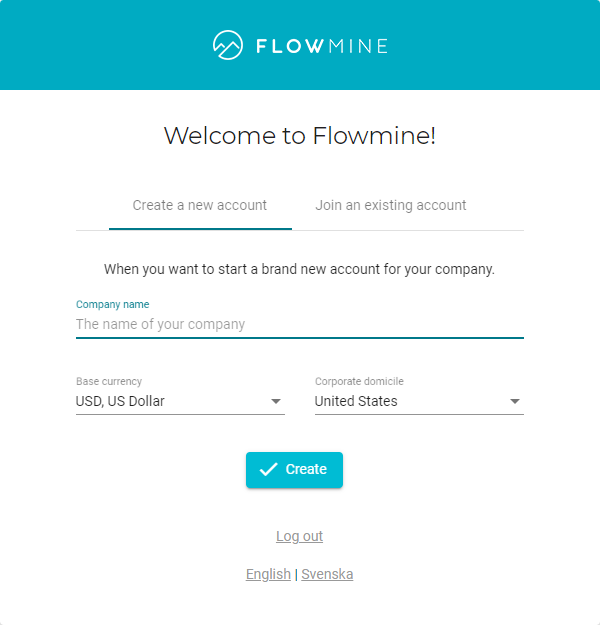 Further reading
Your Flowmine user profile is now registered. Proceed by creating a new account, or, if you have received an invitation, by joining an account.